Large Format Printing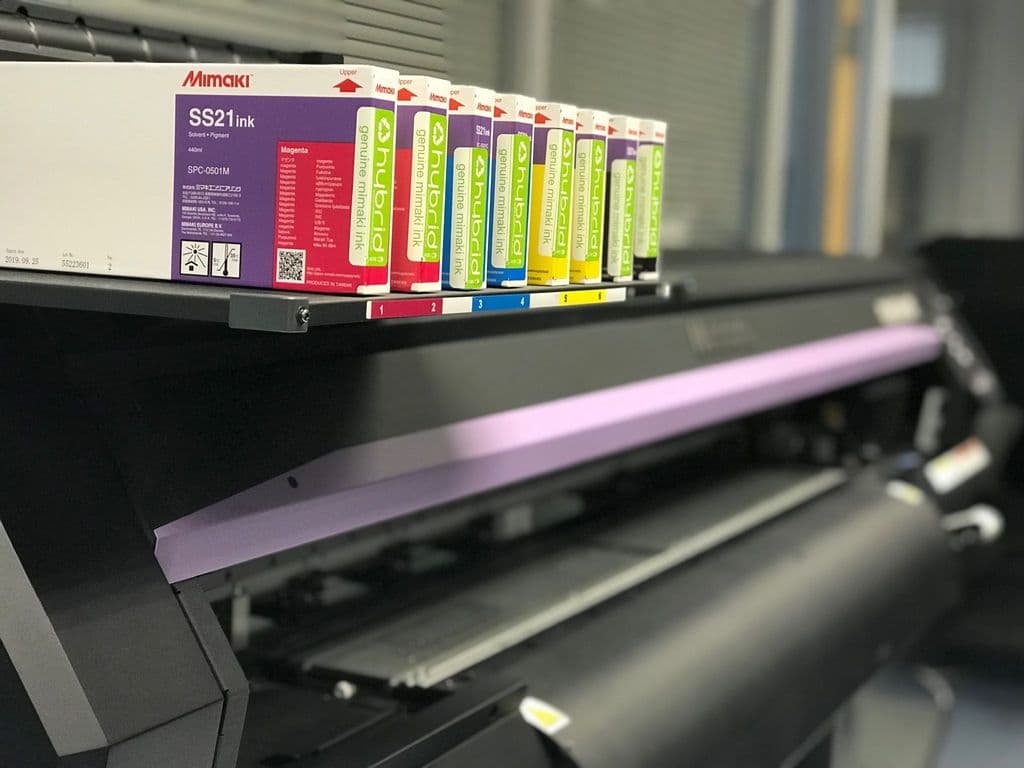 Using the latest Mimaki printing technology we can print on a variety of media up to 1.1m wide and up to 15m in length.
We use the industries leading print media including Metamark.
We print using Eco-solvent inks which are perfect for trade show graphics, vinyl and banners due to the vibrant colours they produce.
The inks are also waterproof and scratch-resistant once printed and can be printed on a broad range of uncoated surfaces.
Eco-solvent inks print the standard CMYK colours as well as green, white, violet, orange and many more.
The colours are also suspended in a mild biodegradable solvent, which means that the ink has virtually no odour as they don't contain as many volatile organic compounds. This makes it an ideal choice for small spaces, hospitals and office environments.
Plain Papers | Coated Matt | Gloss | Self-Adhesives | Films | PVC | Specialist Floor Media's